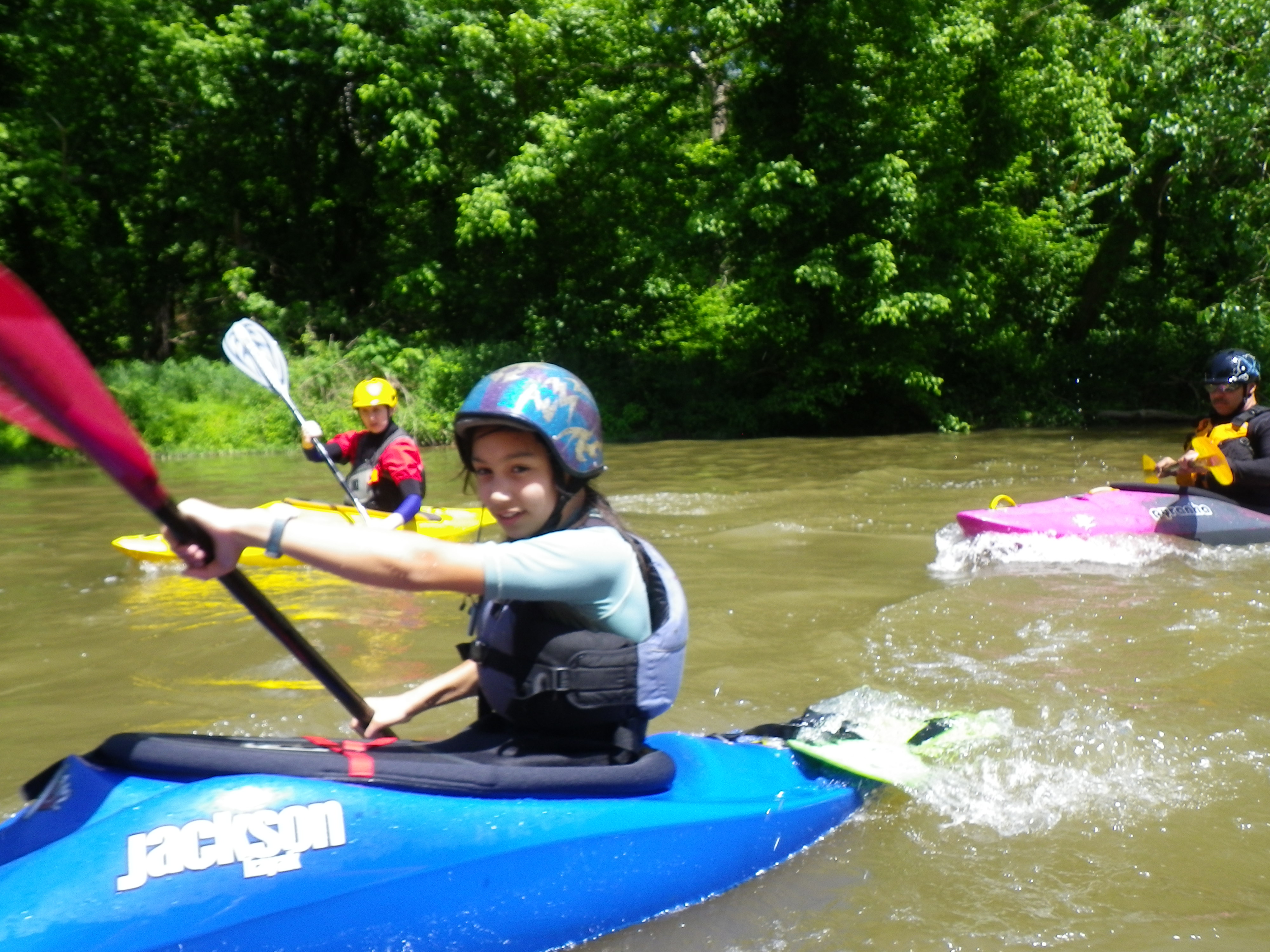 This website is a compilation of a number of articles and various web resources that cover all topics listed in the ACA (American Canoe Association) Level 1: Introduction to Kayaking suggested curriculum. The ACA Introduction to Kayaking class is targeted towards beginners. Beginners are interested in a "taste" of this sport and will be looking for a nice safe introduction. Always look for a very safe venue for these classes, protected coves or other areas with flatwater and no boat traffic are ideal. You will also encounter a very wide range of boats in these classes:
Whitewater Kayaks
Touring Kayaks
Recreational Boats
Sit on Tops
Inflatable Kayaks
When I teach this class, I feel it is very beneficial to have students review this material at their leisure from home. This online curriculum contains a significant amount of background material many will find interesting. For those so inclined, there are a number of really nice books targeted towards beginner and more advanced kayakers.
We start this class by getting to know the participants, their paddling backgrounds, and perhaps specific goals they are interested in learning about from this class. Safety in all ACA classes is absolutely paramount. A key rule in every ACA class is the concept of "Challenge By Choice". Put quite simply, if a particular exercise is well beyond your comfort level - skip it.